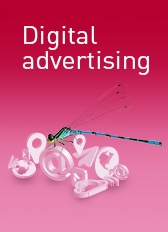 Website Boerenbond www.boerenbond.be
Both members and non-members visit this source of information. Advertising banners appear in rotation on all pages of the website.
Digital newsletter Boer&Tuinder
On Wednesdays members of Boerenbond receive all the topics and the weblink for the latest edition of Boer&Tuinder via the newsletter.
Tailor-made newsletter
Boerenbond informs its subscribers on Saturday with news tailored to their needs. The region where the subscriber lives and the business determine the content of the newsletter. This means that you can also convey your sector and/or region-oriented message.